HISTORY

Corinth is a continuation of Ancient Corinth. In 1858 the old city of Corinth, now known as Ancient Corinth, was flattened by an earthquake. This led to the construction of the new SE city of the ancient harbor of Lecheos on the banks of the Corinthian Gulf.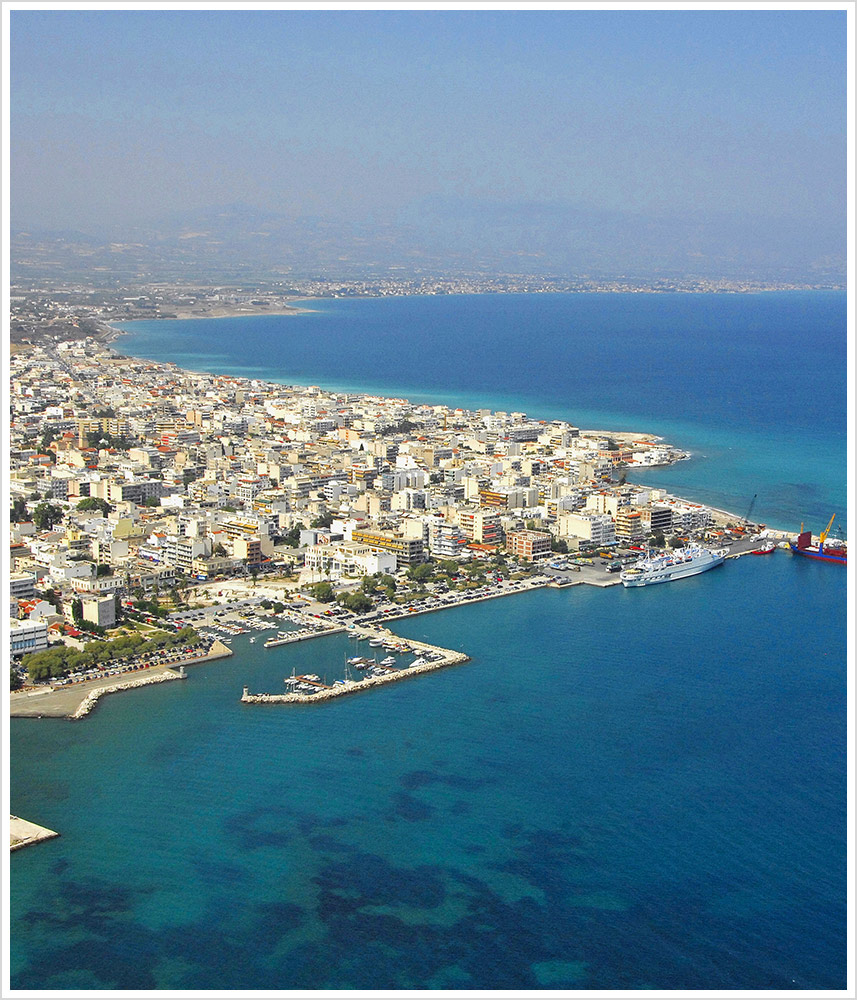 The city was hit by a new devastating earthquake on 22/4/1928, making the majority of homes uninhabited and leaving homeless 5000 families. It was rebuilt with the most comprehensive anti-seismic rules under the supervision of the AOSK (Autonomous Organization of Earthquake Corinth) set up by the Greek government. Venizelou and GRD 75 million, the proceeds of the then Loutraki Casino and an annual additional grant of 5 million.
The powerful earthquake of 6.6 degrees on the Richter scale on February 24, 1981 again brought the city at the center of pan-Hellenic interest, but the damage was limited due to the new earthquake code.
ADMINISTRATIVE DIVISION OF THE MUNICIPALITY
The municipality comprises 5 municipal districts:
- Corinth (29.787 residents)
- Ancient Corinth (2.578 residents)
- Examilion (2.224 residents)
- Xylokerizas (1.215 residents)
- Solomou (751 residents)
---
GENERAL INFORMATION

The city is surrounded by the seaside areas of Lechaio, Isthmia, Kehreon and the areas of Examilion and Ancient Corinth. Its geophysical location is in the coastal area east of the Corinthian Gulf near the Saronic Gulf. It is surrounded by the mountain of Oneness and Akrokorinthos, where the ancient city of Corinth was located in antiquity.
Corinth is located on the Athens-Patras road, with access to the capital easy for its residents either via the modern highway or via the suburban railway that started operating in 2005. The modern city, as rebuilt in the middle of the 19th century century, it has excellent street-side roads, all leading to the sea. The northern part of the city, the so-called Sycharismos, has a relatively unregulated structure as it was gradually formed and without an organized plan with the massive arrival of refugees that followed the Asia Minor Catastrophe.
The patron saint is the Apostle Paul. The homonymous metropolitan temple dominates a beautiful verdant courtyard in the city center. The central church is the Church of Our Lady.
The center is largely pedestrianized and the largest number of shops is concentrated there. Notable buildings are the Palace of Justice and the National Bank Building. The central avenue - Ethnikis Antistaseos - leads to Eleftherios Venizelos Square (known to the locals as Flisvos) with the statue of the winged Pigassos, a symbol of the city,
Reference point is the "Kalamia" beach, which has been awarded with a blue flag in recent years, with a host of dining and entertainment venues and a well-organized beach. In the city there is an Ecclesiastical and Historical and Folklore Museum. Since the academic year 2003-2004, the Department of Social and Educational Policy of the School of Social Sciences of the University of Peloponnese has been operating in Corinth.
---

Contact with us


Wherever you are, wherever you want to go, we will be there for you in order to you
we move safely and in time to the place you want