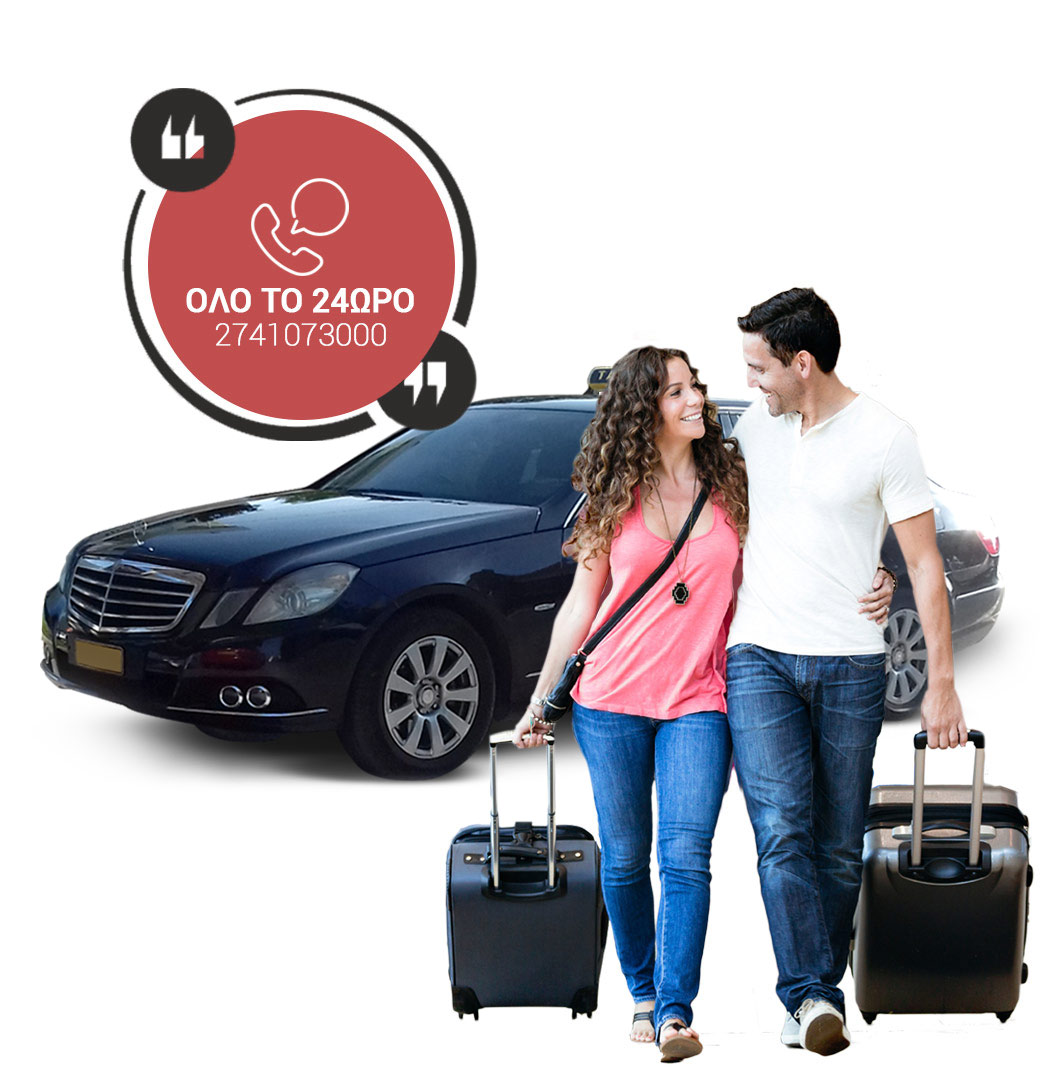 CORINTH TAXI UNION
we transport you safely & comfortably to Corinth and the surrounding areas!

The "Corinth Taxi Union" was established with the aim of providing better service to the public, safer transportation of locals and tourists to Corinth, and modernizing the operation of the radio taxi center with modern specifications.
From the very first moment of the establishment of our Union, our vision was and is the provision of high-quality taxi services in Corinth and more generally throughout the prefecture of Corinth, serving you 24 hours a day, 365 days a year.
By completely respecting the fact that we are moving people, each with its needs and requirements, we offer a wide range of services designed to provide you with the best and most immediate service.
We have highly experienced and reliable drivers who have the mood and the ability to respond to any of your needs, as well as modern taxis with air conditioning and comfortable seats. So you can be sure that we will offer you a comfortable and safe move to the destination you desire.
The Corinth Taxi Union applies all the necessary protection measures against Covid-19 to vehicles and disinfects for the safety of all of us.
CORINTH TAXI UNION

The Corinth Radio Taxi family is always ready to serve you by growing up in experiences and knowledge, but also in members willing to serve your every need and desire at any time.
DEPUTY PREMIER
DIMARAKIS NIKOLAOS
SECRETARY
VASSIS ANASTASIOS
CASHIER
THEOCHARIS AGGELOS
NETWORK MANAGER
GOUTSIS DIMITRIOS
In order to be sure about the quality of the services we offer you and the pioneers, the Union does not stop investing in modern equipment and state-of-the-art vehicles to make every move in our area a pleasant experience.

The aim of the Union is the speedy, comprehensive and high level of service of the passenger as well as his safety and comfort in any movement with our taxis.
---

Contact with us


Wherever you are, wherever you want to go, we will be there for you in order to you
we move safely and in time to the place you want.